I have discovered that the key to being happy in my life and my body is by doing small things everyday that make me feel loved, beautiful and alive. I also know that we rarely take the time, even just ten minutes, to do this for ourselves.
This is why I've created a free program and community to motivate you and hold you accountable in creating the life and body you've always wanted.
The challenge is over, but when you enter your name and email you'll be automatically placed on the waiting list to find out when the next challenge begins.
In the meantime, sign up for my free weekly coaching and inspiration from my blog at SarahJenks.com.
Can't wait to connect with you!
Love,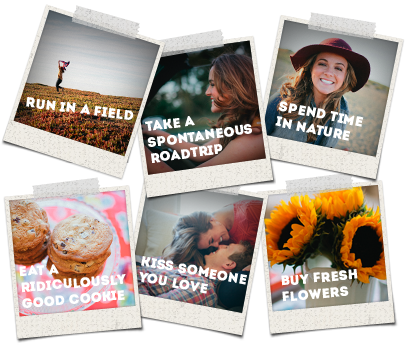 designed with love by Alison Leipzig Designs ♥ developed by Lindsay McGuire