I have discovered that the key to being happy in my life and my body is by doing small things everyday that make me feel loved, beautiful and alive. I also know that we rarely take the time, even just ten minutes, to do this for ourselves.
This is why I've created a free program and community to motivate you and hold you accountable in creating the life and body you've always wanted.
The challenge begins September 15th. When you enter your name and e-mail you will be automatically enrolled and will receive information on the format and directions to get the most success out of the challenge.
You'll also have a chance to win a free spot in my signature program Live More Weigh Less Mastery during the spring of 2015.
Can't wait to dive in this fall!
Love,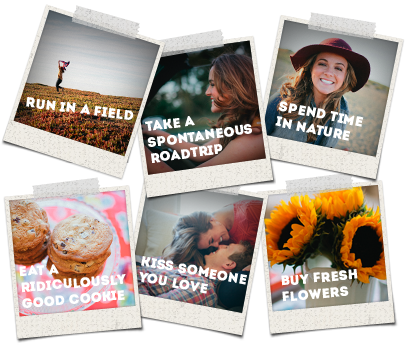 designed with love by Alison Leipzig Designs ♥ developed by Lindsay McGuire